So, it's time to buy a place. It may be time to move out of the family home for the first time or you might be moving as your family is growing. Whatever it may be, moving can be stressful at the best of times, let along finding the right home to buy.  How does the process work you ask? Guardian is here to help you through these murky waters and give you our nine-step guide to buying a new home.
How much can you afford when buying a house?
This is a tough one and probably the number one question you need to ask yourself when considering buying a property. Even before you approach the subject of a mortgage it's important to be realistic about the budget you have. Also, you need to think outside the box, it's not just about the price of the property that needs to be in your budget, there are hidden costs as well.  Other factors include valuation fees, surveys, Land Registry fees as well as removal charges.
Finding the right property
With technology improving all the time, it's easier than ever to find properties in your area. Websites can help you stay in control of your search and even keep you updated on new properties that become available per your criteria.
Also, you can visit a few building companies on any upcoming new building projects in your area or stick to the traditional approach of visiting estate agents who can help you with your search.
Getting the right mortgage to buy a home
The dreaded 'm' word, mortgage. So, you've found the property you like but how are you going to finance it? Many buyers rely on a mortgage to fund their dream purchase so it's vital you know every aspect of getting the right mortgage. Shopping around is the first thing you really need to do. Lenders will vary what they can offer you as interest rates differ daily.  You can either use a mortgage broker to shop around for you and this usually comes with a fee or approach banks and building societies.
Spend time going through your credit history as lenders will run a credit check on you for any default payments.  Make an honest assertion of all your outgoings as it's one thing being accepted for a mortgage but a miscalculation on your budget can have severe consequences if you can't afford the mortgage a few months down the line.
Once you've got a few mortgage offers, sit down, way out the pros and cons of them all and look at your budget and see what works for you. Plan ahead also. What happens if you lose your job, can you still afford the repayments?
Getting that much needed deposit
Another crucial factor in house buying is how much of a deposit you're putting down on the house. So, it's not just about your credit history and your income. The larger the deposit means the lower the monthly repayments.  If you're moving to a new build, there is also an offer from the Scottish government with their help to buy scheme. You can also find city specific Help To Buy advice, like this Glasgow based guide. 
Picking the right house to buy
Now it's time to look at the properties you've identified.  It might look good through the pictures, but a property might be hiding various niggles or problems. It could be poor construction, dampness, cracks in the ceiling, stained carpets and so on. Also, think about the area. Do you have everything you need in the neighbourhood? What do the neighbours think about living there? Is there a high crime rate? And are there good schools nearby?
These are all questions you need to consider.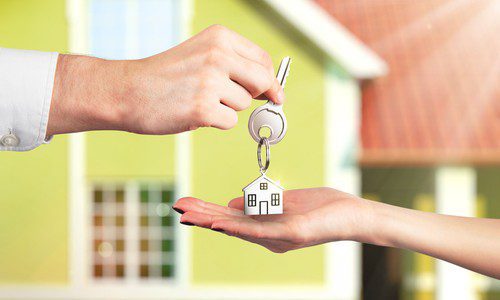 Making an offer on the house you want to buy
You've now pinpointed the property want to buy. It ticks the boxes financially so its offer time. You can make as many offers as you want but be prepared for a knockback if you offer way below the asking price. When the offer is accepted, don't waste any time.  The contracts not signed yet, so this means the seller can still back out as can you. Pay your lawyers' fees, pay any deposits, tick all the boxes on the mortgage that are required to push it through. This will show that you're serious about buying the property and will avoid a potential gazumping situation.  You can request as part of your offer that the house gets taken off the market.
Getting surveys before buying a house
You will hear the word 'survey' a lot when you're on the journey to getting the perfect property. There are several types of surveys and you can be easily confused by them.  Your lender will talk about the survey and their version of it they will send someone to a property to see if it's worth its sale value. Once you've signed your lender agreement, got the mortgage then you can conduct your own building survey. This reduces the risk of the purchase although it's not mandatory. You can either ask for a basic report, a house buyer reports for newer properties and more structurally sound homes and a full structural report for houses over 80 years old. The results of the survey will lay the road ahead, whether you decide to buy the property, negotiate a lower price, need remedial work completed or completely drop your offer if major structural issues are pinpointed.
Exchanging Contracts
Once you're happy with all the legal preparations your conveyancer has made, and all the surveys are back you can now exchange the contracts. It's as simple as it sounds, you meet with the seller, you sign and exchange the contracts. At this point, the sale has been agreed by you both.
Once completed, you can confirm with us, Guardian, the dates for the removal so we can help you with the removal and storage process.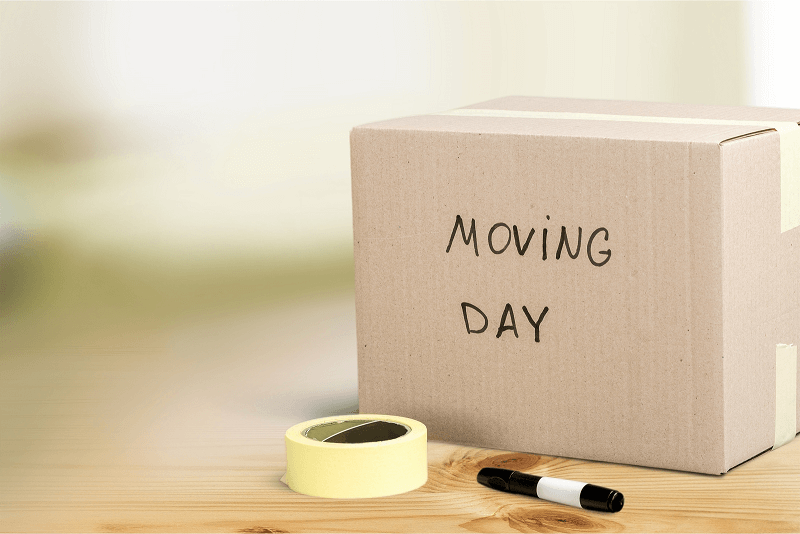 Completion of house purchase
The final stage is to finish the sale once all contracts are exchanged. You can complete the purchase of the property on the same day that the contracts are complete. The mortgage lender will release the funds for the sale and your solicitor will receive the deeds for the property. Agree a time for the seller to vacate and you can then move in.
Keep up to date on the Guardian blog and get in touch if you need a hand with your next house move.